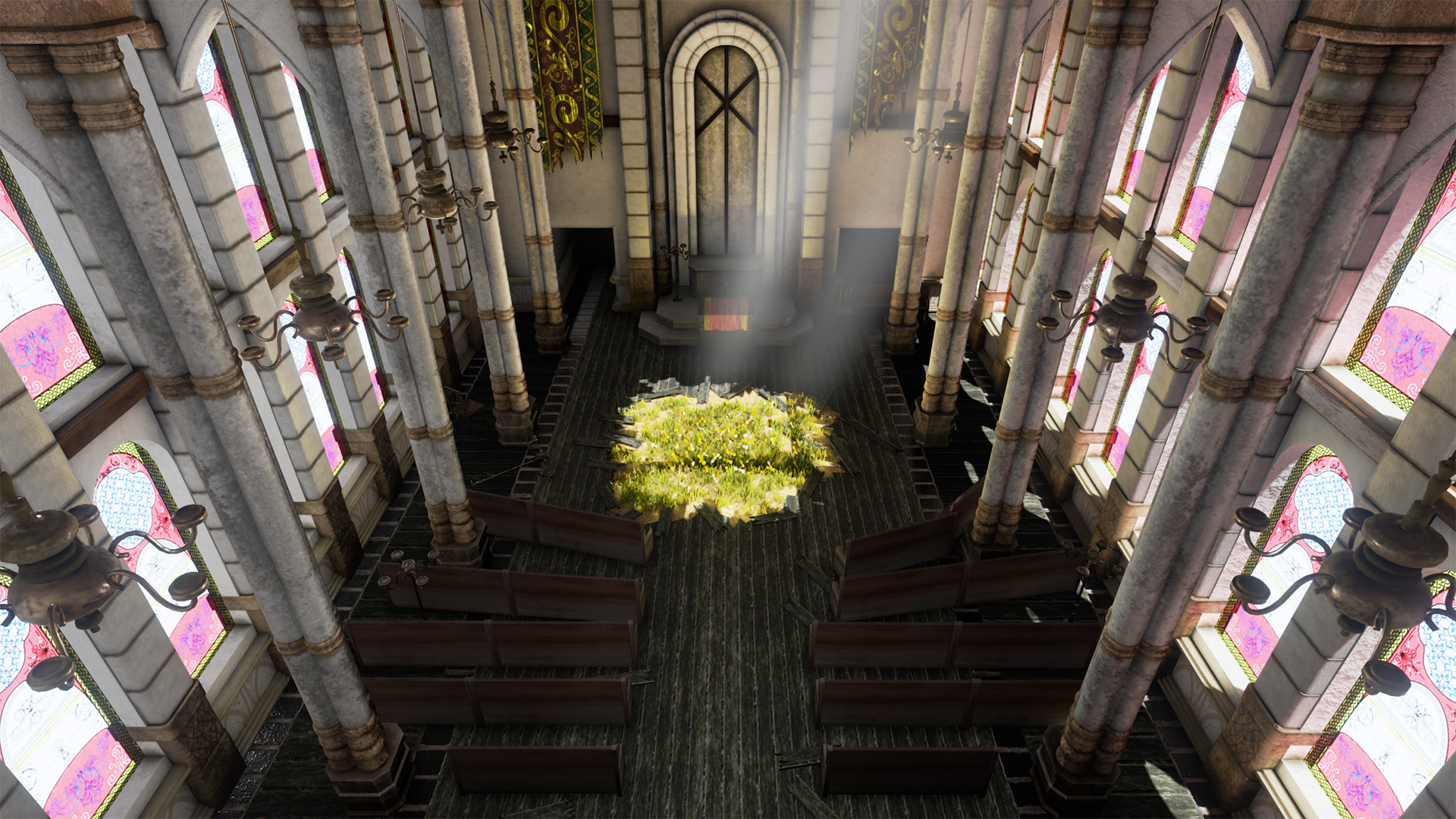 Aerith's Church in virtual reality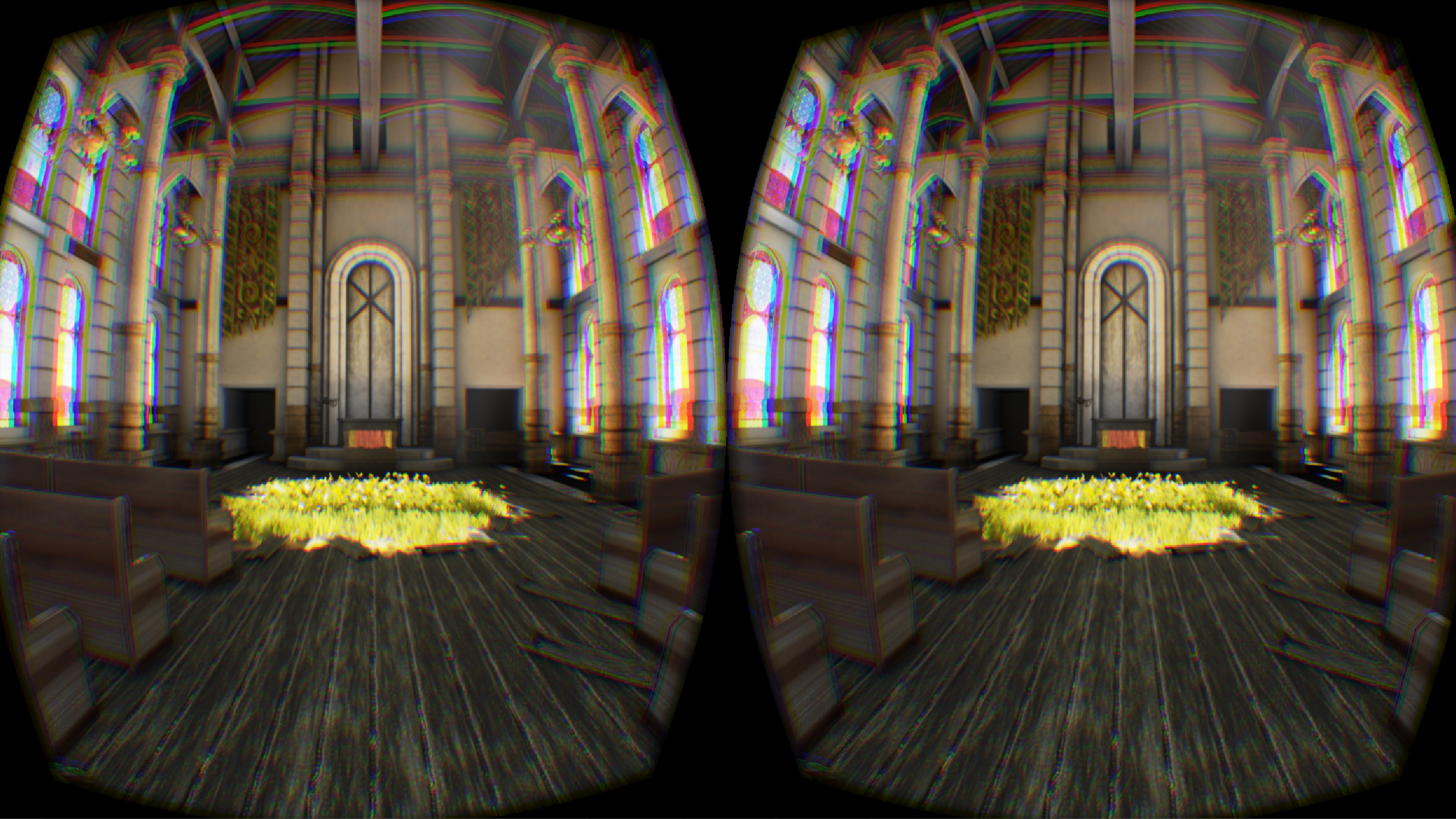 Supports Oculus Rift DK2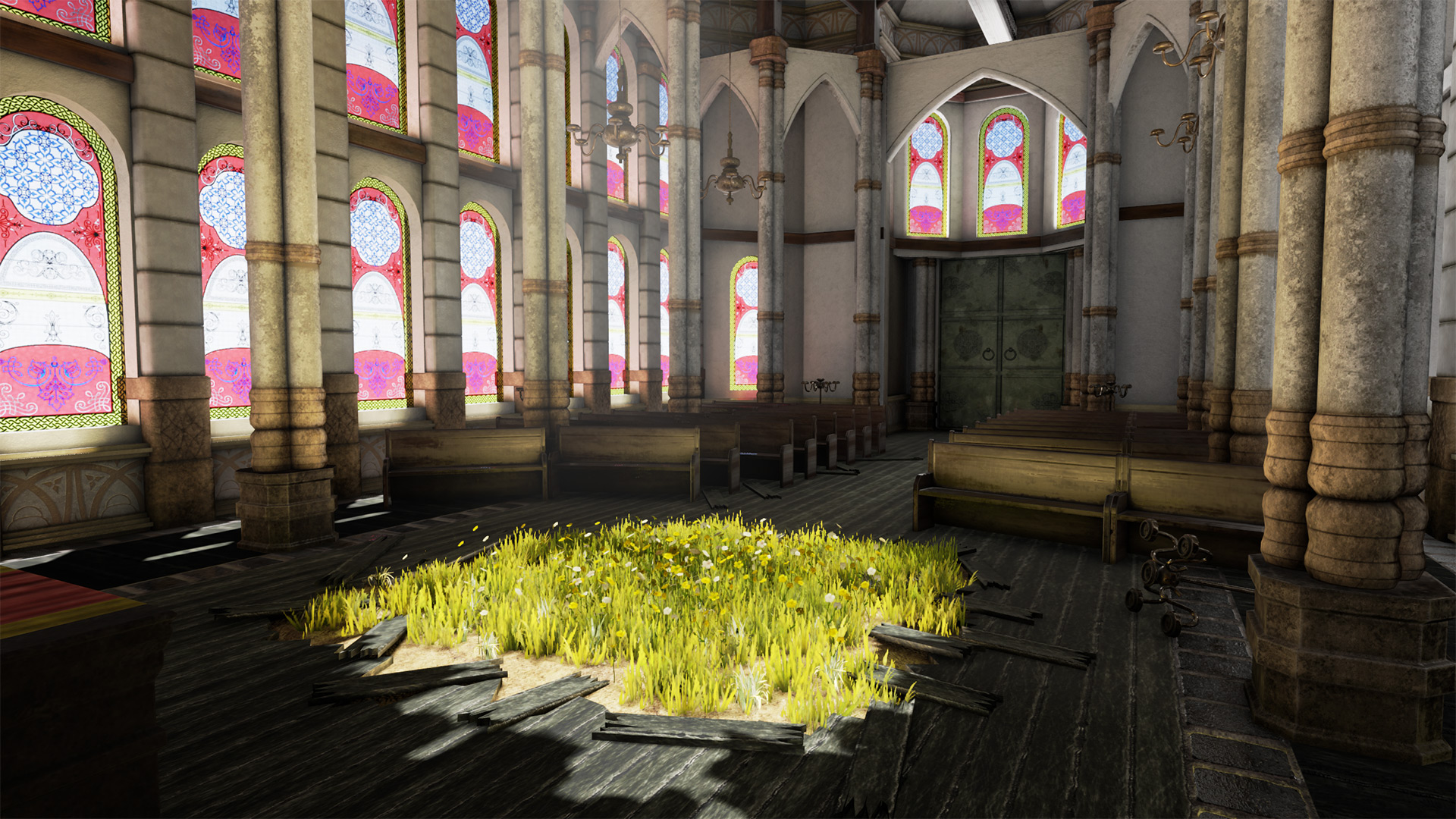 Also works without VR headset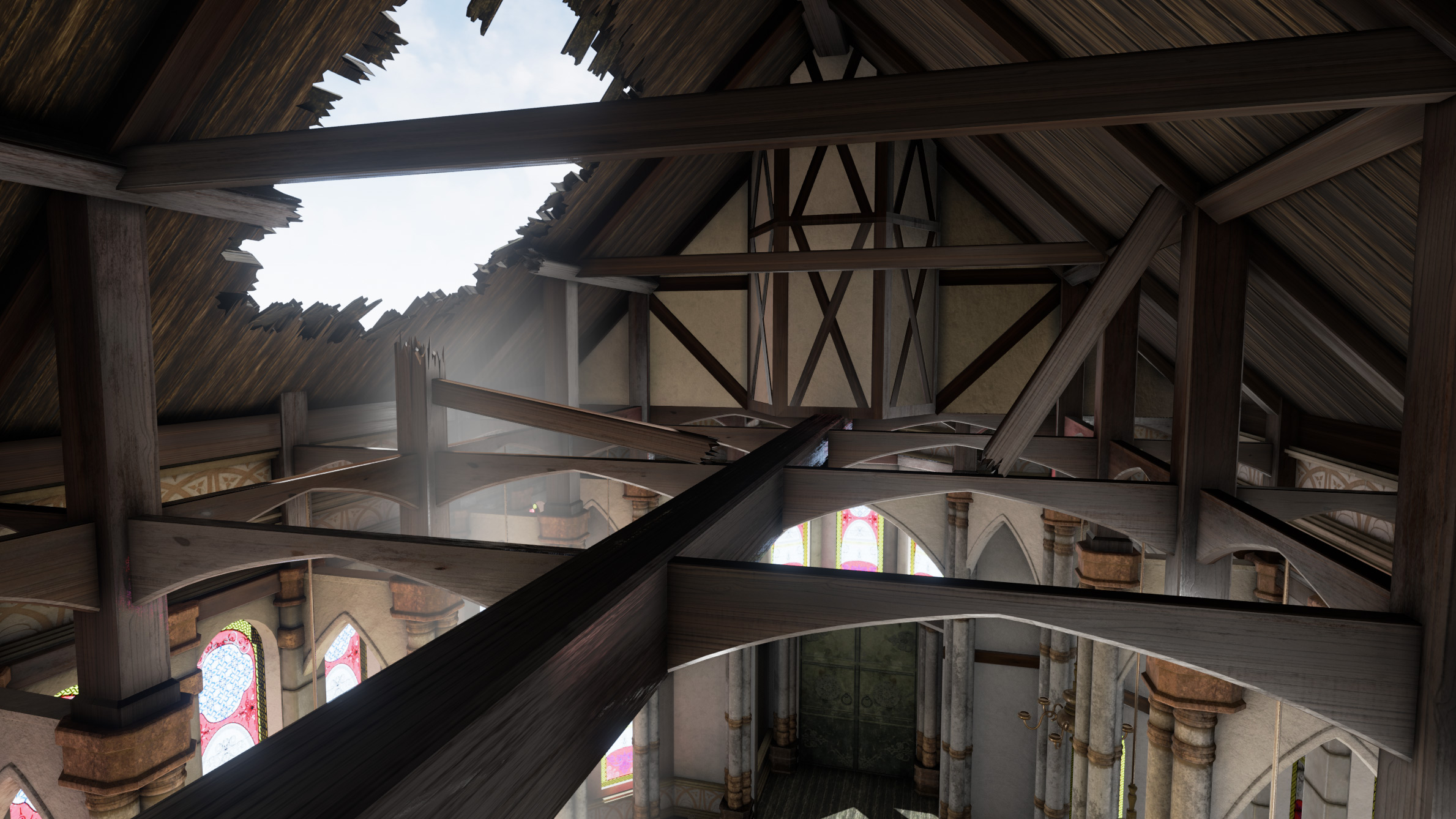 Created with Unreal Engine 4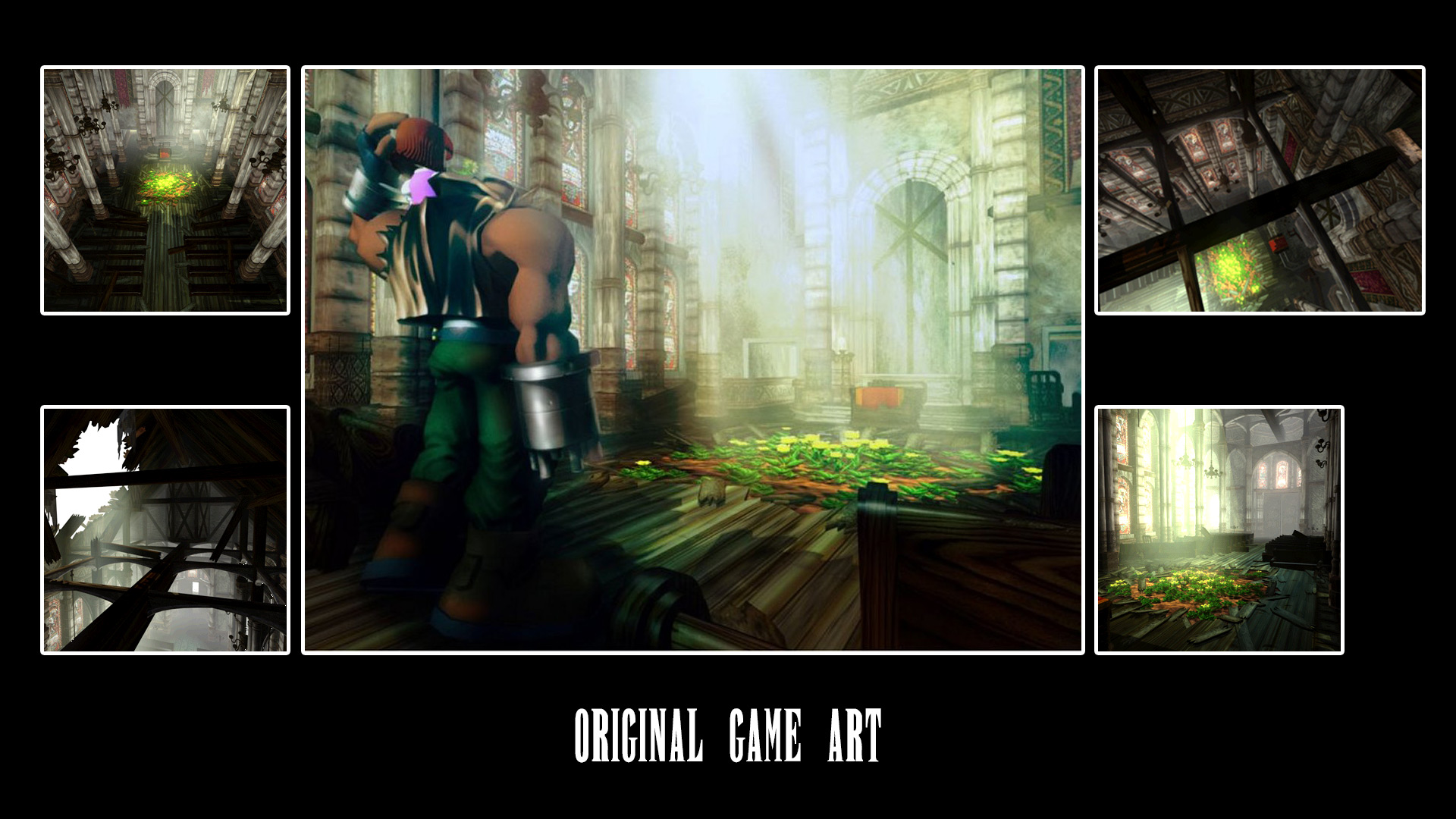 Original game renders used as reference
Aerith's Church VR is a rebuild of the original church found in the game Final Fantasy VII. You can download the executeable standalone application below and try it out yourself.
The app supports Oculus Rift DK2 and will automatically switch to virtual reality mode when a connected HMD is detected on application startup. Aerith's Church VR has not been tested with the Rift DK1 yet. Of course, the application also works without a virtual reality headset. Unfortunately Unreal Engine 4.7-4.8 doesn't support the Oculus Rift on Linux right now. I'll post an update as soon as this changes to add the VR support for Linux.
Press [Escape] or the [Gamepad Start Button] to access the in-game menu. You can edit the graphics settings as well as some VR related configuration values there.
All assets in the project were created completely from scratch, the only reference being the renders from the Final Fantasy VII. I hope you enjoy the demo.
You can also extract the 7z-archives you download with WinRAR.
 Please note that Final Fantasy VII is copyrighted by Square Enix. I don't own any of the copyright and am not affiliated with them in any way. Aerith's Church VR is only fan project created for fun. Neither do I take donations for it, nor do I gain any revenue from advertisement.